Welcome to the 2015 LSU E3 Study Abroad in Germany! We created this blog to keep you informed of our incredible experiences and first hand education... and to make you jealous. Enjoy!

The Beginning of The End July 10, 2015
These three weeks went by faster than I ever though they could. This trip has been so amazing, and I knew that whatever we did on the last day was going to be spectacular.
I was not disappointed. After a bittersweet last class which included forcing engineers to write haikus, we went on a rollercoaster-style train ride up the Alps where we were greeted with a gorgeous view and one last (not Paige Pace) hike. Starving and ready to eat, we headed back to the town in Brannenburg for our E3 Last Supper.
Just sitting at dinner looking at all my E3 pals and the amazing "spatze", a German pasta dish, I realized that all these things I now love I didn't even know existed a few weeks ago. Most of us came here not knowing anyone and couldn't speak a word of German, but in such a short time both of those things have changed. We have grown together to become a close group of friends, but until next time,
Auf Wiedersen!
-Stacey

Coffeecake
July 9, 2015
Two-thirty was the time for the group to meet up. We weren't sure what we were going to do, but Mrs. Paige said it was going to be a good surprise. Everybody gathered in the classroom, and we headed out to our unknown destination. We left our hotel and traveled in the opposite direction than we typically do. We started our walk down a gravel path leading to a road with old German-style houses on both sides.
We kept walking until we passed an old church, and just on the other side, was a small café. Bart and Mrs. Paige said that we had arrived at our surprise, and the café we were about to go to had the best German deserts and coffee. We walked inside, and there were savory deserts everywhere. The small room was filled with everything from pie to croissants. It all looked so delicious, and I was not sure what to get. After about 5 minutes of trying to choose, I decided on a piece of cake called black forest with chocolate, cherry filling, and whipped cream. After ordering, we got a big table in the garden so that everybody could sit together. Then they brought out our cake, and some of us ordered coffee. The cake was huge and delicious! Before I knew it, I had devoured half the cake before my coffee had even arrived. Usually I do not drink a lot of coffee, but this coffee was amazing and went perfectly with the cake. Mrs. Paige said this excursion was to celebrate Cody's birthday… even though we were five days late.


-Britain
SWOT Team
July 9,2015
We began today with learning about SWOT Analysis, which stands for "Strengths, Weaknesses, Opportunities, and Threats." They are perfect sources to read over before job interviews, giving a sort of summary about the gist of a company.
We then set to work on our assignments: HNRS 2020 students went in another room to work on their reflection papers while those of us in IE 4785 stayed in the classroom to write analysis papers, comparing two factories we toured. We worked diligently on them for about thirty to forty-five minutes, and then decided to take a study break and do a SWOT analysis for E3.
As shown above, we separated the paper into the four segments and let our creative juices flow. Our list of weaknesses remained very short, but once Mrs. Paige and Bart helped us out it became our longest section. A couple examples of strengths would be no drama, artistic flares, and quolls, or "quick strolls," while a few weaknesses are procrastination, German chocolate, and not reading feedback. We also struggle with the proper use of hyphens, whether it is forgetting to use them or unnecessarily using them. It was the perfect way to make use of one of our weaknesses, procrastination, before getting back to work on our papers.
-Sarah
Not the easiest day....
Jul
y
8, 2015
Today was definitely the heaviest day we've had on this trip. Our visit to the Dachau concentration camp wasn't like any excursion that we've taken before. It was tough information to take in. The weather was chilly and rainy as we arrived at the Dachau train station. From the train station, we then got on a bus to take us the rest of the way. The bus was packed with what it seemed like 80-90 people trying to squeeze in it. When we got the stop for the camp, you wouldn't have any idea of what history you were so close to. The camp grounds are actually nestled into the town of Dachau, immediately within the outskirts. It was a very eerie feeling being so close to such tragedy.
Right outside of the camp's entrance were remnants of the old rail station that actually brought in its prisoners. Just beyond that were privately owned buildings and garages which amazed me that buildings would even be that close to the camp in the first place. The entrance gate of the camp read "ARBEIT MACHT FREI." This phrase is not only at Dachau, but at Auschwitz and many other concentration camps, and when translated into English reads "work sets you free." As we walked in, we entered a giant empty patch of gravel with 17 rows of prisoner barracks on one side and the main museum building on the other. The museum used to be where the prisoners were first taken to upon their arrival. Our class was left to explore on our own at our own pace so we got to see the last of the prisoners barracks still standing, the museum, and the religious memorials for the Jewish, Protestant, and Catholic. These were located on the northern side of the camp, past all of the locations where the barracks were. To the left and down a path from these memorials were the camp's furnaces and gas chambers. This was truly stomach wrenching. People were absolutely silent walking through those rooms, taking in what was in front of them. This area was the most real and most difficult to comprehend out of the whole camp. It was very hard to take in on the walk back to the bus. We all had separate thoughts of this camp but we all gave our deepest respects to it.
-
Jonathan
A day in history
July 8, 2015
Today was a chilly and gloomy day. The coolness was nice since it's been scorching hot this pass week. Although we all enjoyed the weather, none of us really knew what to expect as we sat on the U-Bahn on the way to our excursion. Dachau was the first time I had ever seen a concentration camp. This camp was one of the first concentration camps in Germany. It was unreal to read about what the prisoners went through and then to walk through the buildings where such atrocities were taking place.
They had absolutely no rights and were treated worse than animals. The prisoners would be punished for any reason the Nazi's saw fit. The Nazis allowed inhumane experiments such as testing biological gases on the prisoners. It was hard to see the living conditions innocent people were forced to endure. There were over 30,000 recorded deaths at this camp. Walking through the halls and going into the buildings was almost indescribable. We met a local lady outside of the train station, and when we told her we were going to visit the concentration camp, she became choked up. She explained to us that her dad had worked at the train station and saw the countless trains arriving packed with prisoners. Although this is an extremely dark part of German history, the woman insisted that it is necessary to experience. It was very a very humbling excursion, but I will definitely never forget the feeling I felt.
-Austin
99 Bottles
July 7, 2015
It amazes me, when I think back to a little over two weeks ago, when we went to our first factory tour at Porsche, in Stuttgart, and to think of all that we have learned and experienced. Now, over 140 miles away, and traveling and touring through five different cities, we have reached the end of our list of companies and Krones was our grand finale. Before embarking on this journey, I had researched the company and developed an impression of Krones. Upon our arrival, I was quickly mistaken because I had completely underestimated all that they are and create. We were greeted and welcomed by our smiling guide, Peter Graf and were handed our badges and safety vests. After our introduction, we were led to a meeting room and given a brief history of Krones and a real inside look into what Krones stands for. I have to say, Mr. Graf was the most unbiased guide that we've had on any of our other tours. He explained their successes and their failures, going into detail of why things are the way they are. One example he gave was their newly designed EvoLite packaging technology that uses less plastic but the product isn't doing well. He said that most customers would only become more eco-friendly if the government mandates it and since most governments have not, the new packaging is not selling. Most companies are more worried about the image of their product rather than their impact on the world around them. He noted that Krones can only advise the change, but it's up to the company to take the initiative.
I was surprised when he brought us to the machine shop, I had originally assumed that we were going to watch bottles being filled and packed. He instead brought us to the machine factory, where they manufacture all of their specially made packaging and bottling machine modules. One idea that Mr. Graf stressed was Krones' motto, "Solid Machinery, Solid Service." He explained that their machines may be "as good" as their competitors, but what they really excel on is their service of their products. A Krones machine has a life expectancy of 15 years, so when a customer purchases one of their products, they are buying five-star service. Mr. Graf said that the majority of their profits come from the maintenance of their products rather then their sales. I feel that Krones is one of the few companies left that care more about their customer satisfaction than their profits. Every machine is made by the hands of skilled workers and is uniquely built for each customer. Krones is also one of three companies, in the world that build whole factories, from the ground up, for their customers. This is the "Turnkey" method; theoretically, all the customer has to do is turn the key to start up their fully function factory. It's companies like Krones that really get me excited for the future; hopefully, I too will some day be apart of a company that produces quality products while building lasting relationships with loyal customers.
-Darrin
Alpine Streams & Things
July 6, 2015
Class days are always relaxing for the most part and give us students a chance to discuss the tours we have been on, work on individual assignments, and occasionally learn some German. After breakfast today, we met in the classroom and discussed the BMW research and development facility and factory tour. Afterwards, Darrin and I had to design a video about the public transportation system in Germany. This video blog included actual footage from our travels involving trains, trams and buses. We made our best effort to make it as cheesy as possible while still being informative.


As good as our video was going, the afternoon study break was the highlight of the day. Mrs. Paige's suggested everyone take a break from our work and go down to the stream to dip their feet in the cool Alpine water. I took this time to balance stones and find my inner Zen. I know this may seem weird, but it really does require concentration and ease the mind. Maybe it has to do with the simplicity yet difficulty of the task. Obviously, the higher the stack gets, the more patience it takes to continue the balancing act.




After I eased my mind, we all walked back and continued working on the video assignment. It was like hitting the restart button on my creativity, because the video seemed to be coming along quickly. Once we were nearly finished, we decided to call it for the night and finish up the next day. The weather felt divine, so hiking along a trail through the Bavarian Alps seemed like an appropriate way to end the day.
-Cody





Take a hike
July 6, 2015
The stench of fresh manure infiltrated the room. The afternoon air had turned stuffy and stale, and we were all ready to take a break from the classroom. With a suggestion from Mrs. Paige, we decided to go for a hike. We wandered up the narrow gravel trail until we stumbled across the creek- literally and figuratively. To escape the sweltering heat, we climbed into the creek bed, surrendering our dry feet to the crisp, cool water. Instantly refreshed, we sloshed upstream.
We attempted to skip rocks along the way; however, flat rocks were few and far between, so we probably bounced more stones off of other rocks than off the water. A friendly game of catch between Stacey and Chase nearly went awry, since Chase was unaware such a game had started, but thankfully, the small rock merely grazed Chase's forearm. Regardless, this incident enticed a dramatic reaction from Chase (of course) and inspired us to reminisce over our past wipeouts and embarrassments.
We stopped for a German pedicure on the way back to the hotel. There, we encountered two Bavarian women who taught us the correct way to "kneipp," or walk, through the pool of frigid spring water to increase our circulation. We, then, felt rejuvenated and ready to tackle the rest of the day.
-Amy
Mozart, Monuments, and More
July 4, 2015
After a buffet-style breakfast of assorted breads, jams, scrambled eggs, and the first hot meat we've seen at breakfast since we left home, we met Mrs. Paige and Bart in the hotel lobby to explore the famous sites of Vienna. We visited the Vienna State Opera where Mozart performed the opening opera in 1869. Next, we headed to the Hofburg Palace, but stopped en route at the scene of a large, pink statue of a hare. Bart explained that the hare was a recreation of Albrect Dürer's "Young Hare" drawn with unprecedented detail in 1502. We all snapped pictures of the unusual sight and continued towards the palace gardens. Among the beautiful flowers existed an extravagant statue of the country's very own Mozart. Surrounded by angels and children, Mozart stood atop a platform adorned with his name, birthdate, and date of death. We continued toward Hero's Square and the palace. In Hero's Square, we witnessed two statues, erected over 150 years ago, of Austrian royalty who died in battle. After a brief view of the inside of the palace, we left for lunch. We ended the morning with a taste of home: cheeseburgers!
-Cassidy
Running into Tourists and Bumping into Each Other
July 4, 2015

Our first full day in Vienna was quite a shock. Unlike most of the places we have been so far, everywhere in Vienna was covered in tourists. Vendors were spread all along the main walkways selling artwork and trinkets. There were tons of people dressed in costumes from the different time periods trying to hand out guided tour pamphlets every ten feet. Street performers filled the air with melodious tunes and even, on occasion, drunken slurs. Mrs. Paige took us all on a tour of the city where we witnessed a pink bunny next to the opera house, a statue of Mozart, and beautiful architecture and palaces built by royalty.


Mrs. Paige let us roam around the city after a quick lunch, so we began wandering around looking for shops to look in. The guys ended up just getting frustrated by all the tourists and constantly being bomRunning into Tourists and Bumping into Each Other




barded with sightseeing pamphlets, so we grabbed some water and got on the first train away from downtime. Two stops later, we emerged from underground and, to our surprise, a Ferris wheel was erected in the distance. Naturally, we headed straight for it.




We walked through a gas station parking lot and climbed through a wire fence to get to the amusement park. We soon figured out that there were several open entrances only a couple meters away but climbing through the fence was all part of the experience. After walking under a large archway, sitting before us, front and center, was a bumper cart arena. We all immediately bought chips and started up the ride. We all made an effort to make our one ride as rough and as fun as possible. We managed to get out unscathed, retraced our steps back to the station, and made our way back to the city center to join the group for dinner. We may not have had a tradition Viennese day, but we sure had a ton of fun.




-Britain




Rude Awakening
July 3, 2015
This morning I woke up to a heavy knock on my door. To my surprise, Bart was standing at my door, and as soon as I saw him, I realized I had over slept and still hadn't packed for our weekend in Vienna. I hastily grabbed my bag, threw all my clothes in, and ran down the stairs to see everybody waiting with their luggage. I asked how late I was and to my relief they said I had ten minutes before we left. I went to quickly grab some food for breakfast and pack my lunch.
However, when I returned, I came back to see that everyone was gone and so was their luggage. Not knowing what to do, I assumed they had already left and began to run down the mountain with my fully packed bag on my back. After about five minutes of running, I began to wonder why I hadn't caught up with them, yet. I got to the train station and to my disbelief, the group wasn't there either!
Instead, there were two people from our group unloading everyone's luggage from a taxi. I asked them where everybody was, and apparently, I had beaten them down the mountain. I was exhausted, sweaty, and aggravated that I had run down the mountain for nothing, but this was just the start. The rest of the group finally showed up at the train station about ten minutes later. Once they arrived, I realized I had forgotten my wallet in my room.
All I had was eight Euros, but there was no way I could make it back up the mountain and back in time to catch the train. I had no money, no debit card, and no credit card. The train was about to leave, so I decided I would just have to spend the weekend in Vienna with the little change in my pocket. I was sure that I would still have an amazing weekend and hopped on the train worry free.


-Britain




---
BMW- Much Robots, So Luxury, Very Wow
July 2, 2015
Today the E
3
group had our much awaited date with the world-renowned German luxury car and bike manufacturer, BMW. Our plan for the day was to tour the R&D facility in the morning and the production plant in the afternoon. The factory tour started around 6pm and lasted two hours. The first part of the tour consisted with the steel press shop, where we saw how the front side panels for the cars were shaped. It starts with a long sheet of steel loaded by a Kuka or IBB robot and then pressed, with incredible force, into the rough shape of a side panel. BMW installed shock absorbers that can absorb over 9000 tons of pressure from the press machines in order to lessen the noise and be a "good neighbor". We were then led to where the robots were performing spot-welds on various parts of the car. It's incredible how accurate and fast the robots are when spot-welding. Some stations have up to 12 robots at a time applying 200 spot-welds in less than a minute.
The next area we viewed was the paint shop. Prior to arriving in Germany, I did my research paper on Automotive Paint Processes, so I was very excited to see a paint shop in person. The first step in BMW's paint process is the dip tank that completely coats the car body in a water-based primer solution. After the car is dried with an Infrared drying process, the body is then coated with a basecoat that adds protection from Ultra Violet Radiation. The car then gets painted in the chosen color before the final coat, the clear coat, is applied. This coat adds a glossy protective finish to the car's exterior that protects the paint from chips and scratches. After the paint job, the body passes through the line as pieces of the car are added, and what initially started out as sheets of metal evolves into a working vehicle. At the end of the day, the factory produces over 80,000 parts, 3,000 engines, and 950 cars using over 300 tons of steel. The tour was very informational, and I'm glad I saw the technological advancements that BMW made in the automotive industry firsthand.
-Darrin
☠BEWARE TOP SECRET☢
July 2, 2015
BMW's research and development was a very awesome tour. The research and development center is located in Munich. It was interesting to know that they made they reorganized the research and development center on the 1970s. They made the layout resemble a campus. They have the biggest wind tunnel in the automotive industry and has 6000 horse power which is awesome! The company has 80 crash test dummies and each one has their own name. The cost for dummies are between 200,000 - 350,000 euros. BMW values these dummies because they do one of the most important jobs. BMW will usually donate the dummies after they are done with them. The best part of the tour was seeing new car models that weren't released yet. The cars were camouflaged, but just being in the same room with a new mini model was pretty amazing.
I was told they look for engineers to become the test drivers. They test drive for only a couple of years then go back to engineering. The BMW research and development was such a knowledgeable experience and I cannot wait to visit the company again!
-Austin
Our Impeccable Sense of Direction
July 1, 2015
This morning was pretty rushed.
Mrs. Paige and Bart kept reminding us that we couldn't be slow, because the bus was going to let us off near the university at 10:30- the same time as our appointment. So we hopped off the bus and sprinted towards the university. Or so we thought… Turns out finding the right building at a university, especially one spread out across one of the biggest cities in Germany, is actually pretty tough. Even with Bart's excellent sense of direction and our power walking training, we ran around the city for 15 minutes until we found the right building.
Eventually, our group met up with Dr. Siebold, the head of the department of mechanical, automotive, and aeronautical engineering, and he took us around his area of the school and showed us the labs he oversees. Unlike LSU, Munich University of Applied Sciences has heavily equipped aerospace labs where students are given a small yearly budget to advance in research and build prototypes to complete challenges. Ever since I saw the hover board in Back to the Future, it has been a dream of mine to make it a reality. I began toying with the idea at a very young age and soon figured out that it would require more than one person to develop something of this magnitude. As I got older, I began to hear about a small company in Australia working on developing a hover bike they promised to release in 2014 for only $60,000. However, it is now 2015, and all they have to show is a tethered full size prototype and a working miniature model. The price projection has also increased to an unaffordable point, so I have lost interest.
There is also a really cool entrepreneurship program offered at the Munich University that allows any past or present student use of office space in Munich for free for a certain amount of time in order to develop prototypes and business models. It was interesting to see the services that they provided and the successful groups at work inside their
startup
incubator
. I started a small clothing company in high school which was a lot of fun. I ended up only breaking even, but I have had an interest in starting my own business for quite some time so I was really intrigued by what the Strascheg Center for Entrepreneurship had to say. They had staff ready to push teams past road blocks as well as large networks of supporting companies who can fund projects that they are interested in.
With the incredible labs and business assistance, maybe one day a group of students from the Munich University of Applied Sciences will bring personal flight to the mass market.
-Alex
---
Taking A Quick Stroll...
July 1, 2015
When we visited Munich University of Applied Sciences, we ate lunch at the Chinesische Turm, which translates to the Chinese Tower. This biergarten was named after the large, six story tower overlooking all of the people enjoying the copious amounts of beer, meat, pretzels, and other delicious foods served. It was a cafeteria-style system with spare ribs, whole chickens, bratwurst, and pretzels the size of a steering wheel. The portion sizes were meant for German brutes, but I couldn't be rude, of course, so I polished the plate clean. I probably shouldn't have done that, because once we began walking, the struggle was real trying to keep up.
We walked out of the biergarten's eatery to the Englischer Garten, which is a massive area of land, 33% larger than New York's central park. This beautiful, sunny day, there were hundreds of people lying down, biking, tossing the Frisbee around, playing soccer, or swimming in the cold stream that ran through the entire garden, named the Eisbock. This stream was designed to increase the speed of the flowing water by using tunnels with decreasing diameters. People were floating down the Eisbrock with tubes and even surfing in it at one spot. The Germans made a man-made, constant wave by strategically placing a water break in a high flow area, making it ideal for specialized, short surf boards. It's unfortunate we couldn't have spent more time in this paradise, but we had a time schedule and needed to visit the Munich UAS
entrepreneurial incubator
, as they call it. Any current or past students with bright ideas are given a temporary office in this incubator, and if they find a market for their product or service they offer, the brand is allowed to stay until they begin making profit.
The afternoon was really nice, but all of the walking really wore us out. As the food settled, we grew more and more tired and some of us slept on the train ride back to Brannenburg. It was neat seeing some of the services offered to students of the Munich University of Applied Science and experiencing the Englischer Garten. One thing's for sure, after a day as full as this, we will all sleep well tonight.
-Cody
---
Sunny Side Up
June 30, 2015
My stomach rumbled as I wandered into the dining room for breakfast. I was pleasantly surprised when I discovered the hotel had hot, fresh eggs! After a quick breakfast, I enjoyed the rest of my morning journaling on the terrace, with a breathtaking view of the Alps ahead of me. I met up with the group for class at 9 a.m. in one of the large conference rooms on the second floor. Bart began with a short German lesson consisting of laundry terms, so we could wash clothes at the hotel. We only had one mishap: the spin cycle was turned off for the first load, forcing Darrin to wring out his wet clothes and hang them up to dry.
Afterward, we formed groups of two to pull together the most important information from our BASF and Scheffel's Brewery tours. The groups presented their findings and led the class in discussion. This exercise was followed by a Chase's presentation on biodegradable plastics, which related to BASF's Ecoflex.
We were then dismissed to work on our projects due this evening. My class, HNRS 2020, is writing individual cultural analysis papers, while the IE 4785 class is working on group video presentations on various forms of renewable energy. After lunch, class resumed at 1:30, and Stacey presented her research on the chemical instability of beer. We continued working on our projects well into the afternoon, and thankfully, the eggs we had for breakfast gave us enough fuel to finish our projects in time.


-Amy


We'll Be Comin' Around the Mountains

June 29, 2015
Today, we arrived at our new hotel in Brannenburg (yes, hotel, not a hostel… huuuge difference- this place is much nicer).
We are about 40 minutes outside of Munich at the base of the Alps, and let me tell you, this place is gorgeous!
We have to hike 20 minutes up a mountain just to get to our hotel, which sounds kind of rough, but the view from my balcony make it all worth it.
Bart took us past the cow and alpaca farms to this natural pedicure thing right down the road. You step barefoot on different rocks and pinecones then walk around in a freezing cold pool about 18 inches deep. Apparently, it is mainly used by the local, elderly women, but the group and I thoroughly enjoyed it, too. No shame.
It is so incredible- both the foot pool and the amazing view. Cassidy mentioned that being in the mountains was a "dang, we're in Germany" moment, and she couldn't be more right. It is absolutely gorgeous here. However, sometimes that can be both a blessing and a curse when I'm supposed to be doing work and realize I've been staring at the mountains for 20 minutes. But it's worth it. I'd definitely rather be looking at the Alps than the Indian Mounds.
-Chase
---
Headed to the 'Burg'… Brannenburg
June 29, 2015
After a busy morning of packing, cleaning, and of course the usual German breakfast, we headed to the Hauptbahnhof to leave for Brannenburg. Trying to get 13 people with full sized suitcases onto a train within the short span that it's stopped is exactly as difficult as you would expect. Luckily, us engineering students were able to figure it out. As soon as the train took off, we took out laptops and notebooks and all got right to work on the various things we have going on in class. For me, that meant learning the chemistry behind photovoltaics for an assignment on renewable energy in Germany. Within minutes of leaving the first station, I looked out my window to see rows and rows of photovoltaics doing their job in the sun and a real life example of Germany's commitment to renewable energy. After about 3 and a half hours, we were done with the trains, put up our work, and walked 20 minutes up the Alps to our new hotel in Brannenburg. It may be a little bit of a struggle navigating around, but getting to see so much of this beautiful country is well worth it.
-Stacey
---
Over the River and Through the Woods
June 28, 2015
Today, we crossed the Neckar River and went on a hike up the side of a mountain in Heidelberg. The path is known as Philosophenweg, or Philosophers' Way, because many university professors and philosophers, including Mark Twain, pondered life as they made their way up the mountain, looking for inspiration from the forest and the views. The beginning, known as Snake's Path, was very narrow, with greenery hanging over the wall, and quite steep, alternating between a steep incline and stairs. I am not the best hiker or very sure-footed, so during the first bit, I was stumbling and gasping for air.
The first stopping point was much needed for me, and I was surprised to see that in very little time, we had climbed quite high, and were able to see most of the Old Town, Neckar River, and the castle we toured Saturday. Eventually, to my delight, the path leveled off a little and opened. It was easier to climb, and the trees helped provide shade. As we climbed higher and higher, the view of the city became more exquisite. Eventually we came upon an open-air theater, called the Thingstätte, that the Nazis built for youth rallies in the 1930s and 1940s; it is located in Heidelberg in order to be in close proximity to the university. After that, we went up the rest if the stairs and hiked the last bit of the trail to the very top, where the ruins of a cloister remained. At the top, I felt so accomplished, and my complaints from the beginning were petty and insignificant. No matter how steep the beginning, it was worth it to make it to the top. This hike is something that I will never forget.
Tschüß

-Sarah
---
Hoppy Sunday
June 28, 2015
This afternoon we all headed to Scheffel's Brewery in Heidelberg for a tour of their small, local brewery. Our guide emerged from the depths of the brewery, greeted us, and led us downstairs. He began with an introduction to the German Purity Laws (Deutsche Rheinheitsgebot) of 1516, which states that beer may only contain three ingredients: water, hops, and malt. Yeast, an important ingredient for beer, is missing from the list because when these laws were created, people were unaware of the microorganisms needed for such brewing. He further explained that hops give beer its bitter taste and improve the storage time for beer. Hops are also partially responsible for the "beer belly" since they activate the digestive system which m

akes you hungry. Apparently, the "beer belly" actually comes from the food you eat after drinking beer. Our guide concluded the tour with a discussion on the color of beer bottles. While darker bottles protect the beer from UV exposure, a few companies have started releasing beer in clear bottles solely as a psychological marketing trick to make the beer appear lighter, less filling, and thus more appealing. The tour was a really neat experience, and it was cool to look deeper into the drink that is so integral to German culture. Who knew beer could be educational?
-Cassidy
---
The Beauty of
Heidelberg
June 27, 2015
The city of Heidelberg is engraved with Germanic history. We explored the castle that overlooks all of Heidelberg. The ruins of the Heidelberg Palace or "Schloss Heidelberg" still has many areas that are intact and safe for us to explore. T
here were two of the original gigantic wine barrels that the inhabitants of the palace stored their wine. These barrels were dozens of times larger than that of normal barrels; so much larger that they towered over most people by more than twice their height. The larger of the two had a platform on top of the barrel that was at least three stories tall from the barrel's base. This was the wine-master's main job to keep up and maintain so that the wine and its barrel is kept safe.
The outskirts of the castle contains remnants of a moat that was never filled with water. The gardens are now large flat areas of lush grass that lead to the start of the forest. All of these castle grounds were covered in lush green grass which made the castle grounds a very nature-y sight. The castle is very beautiful and has spectacular views of Heidelberg and the Neckar River below. The Neckar was a contributor for the absolute beauty for the large city. With the unification of the mountains and old architecture of all of the buildings, Heidelberg has been a fantastic stop on our small trip through Germany.
-Jonathan
---
Welcome to BASF!
June 26, 2015
Today started off earlier than normal. We had to be ready and out the door by 8:10. BASF had sent a bus to take us up from our hostel to their plant in Ludwigshafen, about 30 minutes away. The bus that was sent was a gift of its own- we didn't have to walk a mile to the train station or take a public bus. But best of all, the bus had AIR CONDTIONING! For some reason, it seems Germans just don't believe in air conditioning, I guess it's not efficient enough for them. Anyway, we arrived at the plant's front gate and Dr. Jessel, the head of recruiting, met us. From the front gate, I could see what I was really getting myself into. The shear size of some of the equipment was a little hard to believe. With our jaws still gaped open, Dr. Jessel welcomed us and handed out our guest passes for the plant. She began with saying that "last night was the fun, but today is the work." I blew it off, thinking that we wouldn't really do anything that hard. Man, was I wrong.
We were brought into a conference room where we were given water, juice, and cookies. We took our seats, and Dr. Jessel began her presentation on BASF and the company's history. She gave us some of the statistics on the plant and mentioned that it is the world's largest chemical plant run by a single company. She also discussed the products BASF manufactures such as polyethylenes, plastics, coatings, and paints. After her presentation, a process engineer named Stefan Höser, gave us a presentation on Advanced Process Control. He talked about the role he plays in maintaining constant and efficient production while avoiding problems like overheating or extreme pressures. We were then led to another building where we met Dr. Nübling, the butandiol plant manager.
He gave us a presentation on the plant then we got suited up in safety glasses and hard hats to tour the plant. He guided us up to the top of some of the platforms around 5 stories high, and we had to weave our way through the metal jungle of pipes, gages, and valves. We got some wonderful views of the plant, which the size of a small city. We later went to eat in one of the 8 canteens/restaurants on site and found out that the plant also has apartments, railways, roads, showers, laundromats, and 15,000 bikes. After we ate, we finished the day with a bus tour of the rest of the site and the BASF museum. It was an incredible experience to see such a large scale production in full force and get to know the people involved in the process. If the next three years go as planned, I can only wish to be a part of something as spectacular.


-Darrin


When Life Hands You Grapes…
June 25, 2015
Arriving in Heidelberg meant one thing to all the Chemical Engineers in the group, finally getting to see BASF. However, even the non-Chemical Engineers got pretty excited when Mrs. Paige told us we were invited to a private wine tasting in the BASF wine cellar, which we later learned is one of the top 10 wine cellars in Germany. Needless to say the night was amazing, and not just because of the exquisite wines most college students don't get a chance to try. We all had an amazing networking opportunity to ask BASF employees about each of their unique career paths. I spent most of the night having a conversation with Dr. Herion who had been with BASF most of his professional career. Dr. Herion told stories of the many places he's had a chance to not only travel but to live including Africa and our own Baton Rouge.
He made his job sound incredible and exciting.
We also met LSU alumnus, Dr. Aucoin who is also a BASF employee. He had some great stories about his time transitioning into German culture. Even across the Atlantic, it was nice to know we had a fellow TIGER'S fan with us.
We definitely appreciated BASF's hospitality.
-Stacey
---
Headed to the 'Berg'… Heidelberg
June 25,2015
Today, we traveled from Stuttgart to Heidelberg. All of us were carrying luggage stuffed to the brim and struggled to get on and off multiple trains. This made navigation complicated because each person's luggage was obviously heavy, and boarding a train must be done in a matter of 90 seconds. After snagging some bratwurst and chocolate from Hauptbahnhof, the central train station, we boarded a train headed for Heidelberg.
The train ride included scenic views of rural Germany, with farmland and a mountainous horizon. I saw many people on bikes and horses taking routes through the beautiful German countryside, which made me almost envious of their lifestyle. Once we arrived in Heidelberg, all students (including myself) were completely disoriented, which was humorous, not only for me but for some of the Germans staring at us. After finding our way to the new hostel, we quickly noticed the incredible view of some smaller German mountains in the distance with a well-groomed rugby field in the foreground. Who knows what Heidelberg has in store for us?
-Cody
Back To The Future
June 24, 2015
This afternoon we had the opportunity to go to the Mercedes-Benz Museum. Right off the bat, our tour guide asked us "When was the first vehicle in the world invented?" Crickets. Throughout the tour, he continued asking these types of questions to keep us engaged and actively participating despite us never really knowing the answer. The Mercedes Museum used to be in the middle of the actual plant, but that location soon became too small to house such a popular attraction. In the year 2000, the new museum was built consisting of two passages twisting in the form of a double helix.
We went up the elevator to "travel back in time" and begin our tour. We found out where the name Mercedes comes from: Emil Jellinek, a businessman from Austria-Hungary, bought Daimler vehicles to race under the pseudonym Mercedes, which was his daughter's name. As we continued our tour, we saw the Mercedes Princess Diana ordered but was forced to return six months later by the queen and politicians because it was not suitable for a member of the British royal family to own a German vehicle. The museum was really interesting, and our tour guide seemed to know absolutely everything about Mercedes-Benz's history. I left with a new appreciation for the history of Mercedes and would love to go back if I get the chance.
Tschüß
-Sarah
---
Think Stupid
June 24, 2015
This morning we toured the Mercedes Benz engine factory. Jean-Francois Hammer, our guide and plant administrator who worked with the company for over 30 years, was very European in his attire as he sported an extremely fly polka-dot tie. He quickly proved himself as easily one of the smartest people I have ever been around, which makes it extremely ironic that one of the main points he stressed was to think stupid. He explained German engineers have a problem with overthinking solutions to problems, even when the best way to handle it is actually quite simple.
First, Mr. Hammer (awesome name) gave us a presentation on Mercedes Benz, discussing their engines, cars, business models, and even the competition. Something we have seen a lot of here in Germany is the large amount of Mercedes busses and taxis. We learned that the reason we don't have the full scope of Mercedes vehicles in America is because Americans give such a high prestige to Mercedes Benz and consider them luxury vehicles, so if the company then introduced commercial vehicles in the U.S., some of that esteemed aura might be diminished and potential customers may decide to purchase a car from a different brand.
After Mr. Hammer's talk, we were given headsets so we could hear our guide and crossed the street to begin our tour. The group walked in the factory and was immediately blown away by the number of robots in the facility. In Porsche, the robots bring materials to the people performing tasks, but with Mercedes, the people bring the materials to the robots performing the tasks, and it was really cool to see this distinction between the Porsche production of cars and Mercedes's production of engines. Today, the Mercedes plant was on track to make about 14 thousand motors! The company has really fine-tuned their process to maximize efficiency, and you could see it in the factory. Each of the 26 thousand employees has to be technically skilled in many different ways since the same person must operate, oversee, and repair the machines they are stationed at that day. . . and there are a LOT of machines.
The factory was extremely impressive, as would be expected from a company like Mercedes Benz. It was a great to experience firsthand how a factory can be so efficient and productive, and Mr. Hammer's insane amount of knowledge made the tour even better. Unfortunately for me, an S-class isn't quite in my budget, but it was still pretty awesome to see the people and machines who make them. Still, a boy can dream…..

-Chase

Study Comes Before Abroad in Study Abroad
June 23, 2015
After a breakfast of yogurt, granola, fruit, vegetables, bread, and what we typically consider lunchmeat, we headed down to the first floor, and at 9am, class began with a discussion of yesterday's Porsche factory tour followed by some free time to work on our presentations. After we were called back to the classroom, we received a brief lesson on German greetings from Bart (our German translator that is accompanying our group) beginning with a very fitting "Hallo." We then learned how to say good morning (
Guten Morgen
), good day (
Guten Tag
), and good evening (
Guten Abend
) – I was starting to feel pretty confident in my German communication skills. My confidence was put to the test, however, with the German word for goodbye:
Auf Weidersehen
.
After some last words of advice from Bart, how to say we don't speak German (kein Deutsch), we set out for lunch. We ate in a small, local restaurant not far from our hostel and were given three options to choose from: spaghetti (Spaghetti Bolognese), pork roast (Schweinebraten), and ravioli (Maultaschen).
When class resumed later this afternoon, we received another brief German lesson from Bart. This time, the session focused primarily on pleasantries. We learned how to say please (
Bitte
) and thank you (
Danke
) and how to be extra polite by adding "
schön
" to those two words. I was tested once again when it came to excuse me (
Entschuldigung
), but overall, the class caught on quickly with Bart's help. Who knows, my next entry may be entirely in German.
-Cassidy
---
The Man, The Myth, The Legend: Gary


June 22, 2015
For some of our experiences in E3, we have been accompanied by LSU alum Gary Avery. Gary is employed at the Porsche R&D outside of Stuttgart and works on the company's future ideas for transmissions. He initially came to Germany to study abroad in Tübingen, where he became proficient in the German language. He knew then that Germany would be a part of his life and took an internship with Daimler, the parent company of Mercedes-Benz. As a result, he was offered a job with Mercedes Benz and worked there for a few years. After that, he transferred to what is now his current job at Porsche and has loved it ever since.
He became affiliated with E3 last year and has been a great resource for us regarding the country and advice about engineering. He has shared with us about moving to and living in Europe, the opportunities in his work, German history, and has been great company for us in this foreign environment. He is extremely knowledgeable about so many things, and his contributions to E3 have been invaluable. We cannot even begin to thank him enough for his generosity and effort that he has put into the program, and hopefully, we will get to see him again soon!
-Jonathan
---
Porsche'n the Limits
June 22, 2015
Today we woke up for an early breakfast before class. The food is completely different than what I'm used to and I was surprised at how good it was. After we ate, we prepared for our first class. We began to go over the syllabus and guidelines for each class which seemed like a simple task… at first. Thanks to the wifi at the hostel, however, this became practically impossible. Looking up the syllabus and other necessary information took forever. After class we ate lunch then got ready for the long-awaited tour of the Porsche factory. We got on the train and arrived outside of a large, modern, metallic building that was very fascinating- the design was like nothing I had ever seen. Our group walked inside the building and admired all the old Porsche cars while waiting for our tour to begin.
Our tour finally started and we walked to the building where the main assembly line was located. It was incredible- all of the technology the factory had! There were robots driving around on what seemed like autopilot bringing all the necessary parts to the workers. There were also some robots doing some of the more monotonous work and heavy lifting. This single factory has the capability of producing up to 200 cars a day.
Next, we went to see how the engines were produced. Along the way, we got the chance to see the most expensive car Porsche produces: the Porsche 918. This car is absolutely amazing and costs around 900 thousand dollars. The paint job alone can cost 200 thousand. It was the experience of a lifetime to see four of them in a row!
In the engine manufacturing facility, there was a production line with both robots and people. The robots were designed to precisely tighten all the screws to the proper amount of torque so there were not any mistakes, while the workers assembled all the parts on the engine. Next, the engine went to testing and after it was ready to be installed. After we saw the engine assembly line, we got the chance to see how the upholstery was made. Our tour guide said it can take up to 5 cows to produce the interior for just one Porsche. I was extremely surprised by this! We learned that in order for the leather to be used it must be completely flawless. The leather was then sowed and glued to the appropriate parts of the car until all the necessary parts were completed. Finally, both the upholstery and engines were sent back to the main assembly line where they were combined into fully functioning cars-
the marriage
. This concluded our tour, and we went back to the train station to head to dinner. We had an amazing dinner at an Italian restaurant, and it was the perfect way to end the night.
-Britain
---
Hallo Tübingen June 21, 2015

Our first morning in Germany was really fun. I had an amazing breakfast of sweet watermelon, soft bread, and juicy oranges. Then I explored Stuttgart with Chase. The weather was gorgeous- nice and cool- and we accidentally found the Mercedes Museum and Arena. Just from the walk, this area seems really cool. I grabbed a delicious gyro (called

dӧners

here) from a vendor right down the street from our hostel.

Our group traveled to Tubingen for the afternoon. We had an hour long train hour ride so I took a nice nap. We went exploring and walked across the river. As we were walking across the river I saw a huge bird house, and it was like nothing I've ever seen before. According to Gary, someone goes in each morning and replaces the real eggs with fake ones as a form of pigeon bird control!

Tubingen has some beautiful buildings and some delicious gelato! Since it wasn't touched in the World Wars, there is still so much history in this city. We visited a castle that is now used by a local university. Baton Rouge is great and all, but I couldn't help feeling a little bit jealous of their campus. There was a great view of the surrounding area from the top of the castle. I had an amazing experience here.

-Austin

---


One Castle Down, Many More To Go
June 20, 2015
Finally. Today's the day we've been looking forward to for months. Our first day of study abroad. Almost everyone arrived in Stuttgart at 9 am and was greeted by Mrs. Paige and Bart at the airport. I was the only difficult one, of course, who arrived at 2:30 and had to be picked up separately. Thankfully Mrs. Paige met me there, because I would have been completely lost otherwise.
We hit the ground running. We rushed to the train station and took the S-Bahn to meet the rest of the group, immediately identified by their shorts, t-shirts, and jet-lagged exhaustion, at the castle in Ludwigsburg. Our tour guide met us at the entrance with a smile and a mixture of German and English that only Bart could understand. Mrs. Paige told us that this was one of three "must-see" castles in Germany. The tour began with several oohs and aahs and photographs until the guide crushed our dreams with two simple words: no cameras.
The castle was beautifully decorated with Baroque ceilings, Rococo stucco, and grand halls lined with portraits. The tour guide delved into the history of the king and his affairs, and our tour quickly transformed from 45 minutes to 2 hours. Most of us were so exhausted we were falling asleep standing up. At least the tours will be all uphill from here…
Tschüß!
-Amy
---
Go to Germany They Said....
June 19, 2015
I woke up this morning knowing where I was going, but a little anxious as I would have to leave behind my family and friends. My flight from New Orleans to Atlanta went quickly. However after arriving in Atlanta I was quickly greeted with a worn out brake valve in the plane I was about to board and thus a delayed flight to Stuttgart! Despite the complications, the pilot put the pedal to the medal and got us to Stuttgart a minute ahead of schedule. After arriving in Germany, I faced futuristic doors with a green or red ring indicating if it was locked funneling everyone from the flight to the baggage claim area. I was very thankful that my baggage arrived safe and sound after hearing so many awful travel stories from my family and friends. At this point I was filled with excitement and anticipation for the coming days of learning and exploration.

-Alex




---
Powered by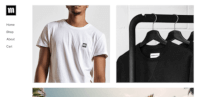 Create your own unique website with customizable templates.